Further Reading
As you grow in Christ, consider further reading and other resources to support your growth. Below is a list of books we've selected that discuss emotional and spiritual health, being conformed to the image of Christ, biblical manhood, living a life for Jesus, and more!
Be diligent to present yourself to God as one approved, a worker who doesn't need to be ashamed, correctly teaching the word of truth.


2 Timothy 2:15
Beat God to the Punch
Jesus demands your entire life. This book succinctly articulates God's call of discipleship on every person. In a winsome, persuasive tone, Mason calls people into a posture of submission to the gospel.
Eric Mason masterfully roots out the areas of life where we try to tell God, "Do not enter." In light of Jesus' free offer of the good news, Pastor Mason challenges readers to turn our affections away from those things that hold hostage our hearts and consider what it means to be an authentic follower of the Messiah.
God desires to transform every area of your life. Yet, most often, transformation seems to come when we willingly submit ourselves to the lordship of Jesus Christ. Why not beat God to the punch and seize a grace-filled life?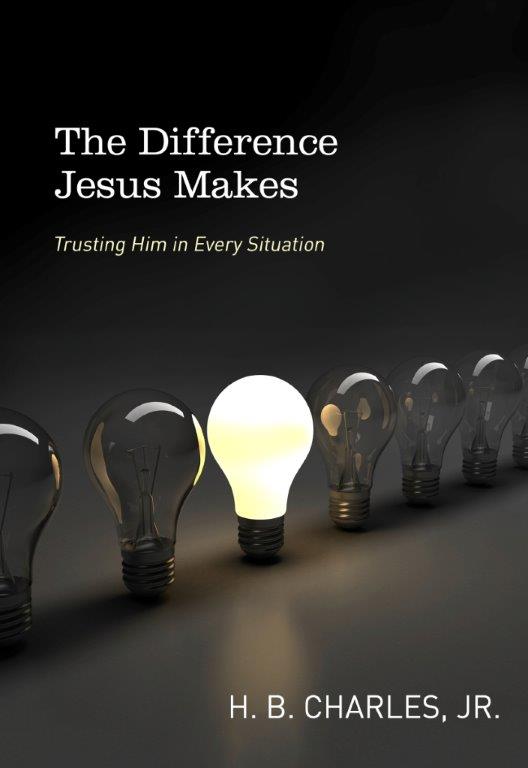 The Difference Jesus Makes: Trusting Him in Every Situation
Have you ever felt like God is disconnected from the situations of your life and you want Him to come out of the frame?
Well in the Lord Jesus Christ, that's exactly what God has done. When Jesus took on human flesh, God stepped out of the frame and dwelled among us. In The Difference Jesus Makes, Pastor H.B. Charles Jr. walks us through stories found in the Gospel of Mark to highlight the truth that Jesus is present in all things and Lord over all things, including the details of our lives.
No matter what we are facing, we can trust Jesus to care for us, even if he doesn't fix our every problem. The Difference Jesus Makes shows us who Jesus is, why we can trust Him, and what that looks like day to day.
Emotionally Healthy Spirituality
One percent of church leaders say that they are doing well in discipling new and young believers. After almost three decades of pastoring New Life Fellowship Church in the bustle of New York City, Peter Scazzero discovered that most people are not being changed in our churches, and, as a result, are not changing the world.
Scazzero found two truths to be true: you can't be spiritually mature while remaining emotionally immature, and unless you slow and quiet your life down for a first-hand relationship with Jesus Christ, little change is possible. The integration of these two truths unleashed a spiritual revolution in Scazzero, in his church, and now in thousands of other churches.
Emotionally Healthy Spirituality Day by Day: A 40-Day Journey with the Daily Office
A groundbreaking, life-changing devotional for anyone desiring a more intentional, structured, communion time with God.
In this groundbreaking devotional book, Peter Scazzero introduces the ancient spiritual discipline of the Daily Office. The basic premise of the Daily Office is simple: We need to intentionally stop to be with God more than once a day so that practicing the presence of God becomes real in our lives.
Each of the themes in this eight-week devotional is based on a chapter from the bestselling book Emotionally Healthy Spirituality—although you don't have to have read that book to benefit from these devotions. Each day offers two devotional times—Morning/Midday and Midday/Evening—where each pause can last from five to twenty minutes.
The Explicit Gospel
Inspired by the needs of both the overchurched and the unchurched, and bolstered by the common neglect of the explicit gospel within Christianity, popular pastor Matt Chandler writes this punchy treatise to remind us what is of first and utmost importance—the gospel.
God Is Able
Got an IMPOSSIBLE situation? The anxiety it brings can wake you in the middle of a needed night's sleep and then stalk you in the middle of broad daylight. It can take you down. Squash all hope. Stop you in your tracks.
IMPOSSIBLE. IMPENETRABLE. UNCHANGEABLE. Maybe so . . . until God gets involved. No matter the details of your circumstance, His raw power potential and immeasurable ability refuse to cower in the face of any challenge. Nothing is impossible with God. Nothing. Not even that thing.
This is the uplifting, well-reasoned answer from New York Times best-selling author Priscilla Shirer—not a denial of life's adversities and troubles, but a biblical reminder that God is always up to great things, even when His great things are greater then instant remedies and visible change. He is a God who cares . . . and a God who CAN. Believe it. Experience it. God Is Able.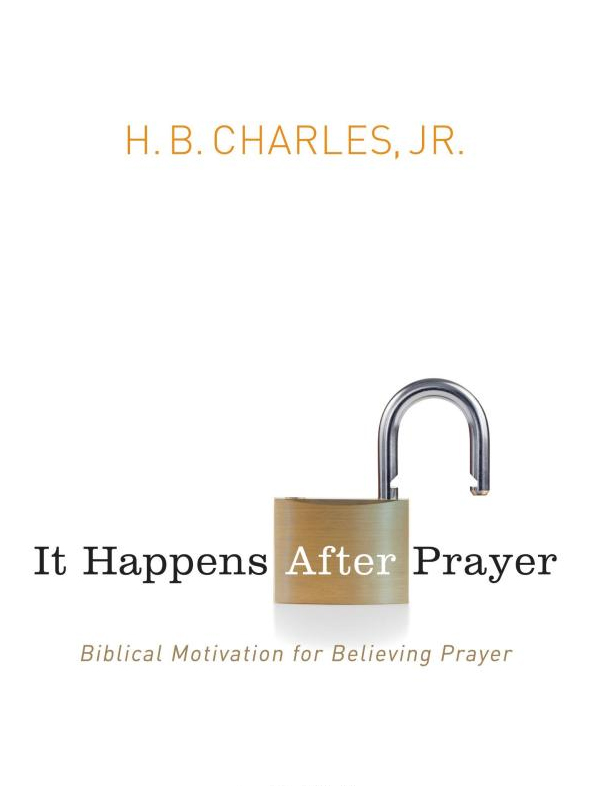 It Happens After Prayer: Biblical Motivation for Believing Prayer
Life's inevitable difficulties and disappointments can discourage us from praying, but our response should be to pray anyway and keep praying. Whatever we seek, God invites us to come to Him with confidence, believing that He is able to answer—and He will answer.
But are you convinced that prayer works, even when you don't get the answers you want? In It Happens After Prayer, Pastor HB Charles, Jr. motivates and encourages us to respond to the challenges of life with prayer, to pray without ceasing, and to pray with great expectations.
Are you ready for a new level of earnest, passionate, God-size prayers? Don't let another day go by without praying and seeking the face of God, because it happens after prayer.
Jesus Life: Connected Living in a Disconnected World
Jesus Life offers a simple yet compelling strategy to help believers connect to Jesus. Overwhelmed by the hustle and bustle of life, believers are often distracted and need guidance to move in a direction that makes Jesus, not only theoretically but also practically, the focus of their lives.
Letters to a Birmingham Jail: A Response to the Words and Dreams of Dr. Martin Luther King, Jr.
More than fifty years ago, Dr. Martin Luther King, Jr. wrote his Letter from a Birmingham Jail. Much has transpired in the half-century since, and progress has been made in the issues that were close to Dr. King's heart. Thankfully, the burning crosses, biting police dogs, and angry mobs of that day are long gone. But in their place, passivity has emerged. A passivity that must be addressed.
That's the aim of Letters to a Birmingham Jail. A collection of essays written by men of various ethnicities and ages, this book encourages us to pursue Christ exalting diversity. Each contribution recognizes that only the cross and empty tomb of Christ can bring true unity, and each notes that the gospel demands justice in all its forms. This was a truth that Dr. King fought and gave his life for, and this is a truth that these modern day "drum majors for justice" continue to beat.
Lost In Love: Navigating the Five Relationship Terrains
Many feel lost when it comes to relationships. Disappointments and life's unexpected turns leave us with overwhelming uncertainty and disillusionment. We desire love, yet feel lost. Lost In Love will help you to know where you are so you know what you need to do to get where God wants you to go. This book addresses five relationship terrains:
The Mountain of Acceptance
The Plateau of Comfort
The Valley of One
The Wilderness of Spectating
The Land of Love
Manhood Restored
The earthly crisis within manhood will be there until Jesus returns, but in Christ, men are pointed toward the gospel as the vision for renewal.
Mason begins with The Scope of Manhood—looking first at why God created man, at the divine differences between man and woman, and what should drive the purpose of a man during his time on earth.
A section of the book analyzes the false icons that lead to cultural caricatures of men—the businessman, the thug, the playboy, the athlete, etc.
In this book, Jesus stands as the true standard of biblical manhood, looking to his perfect example to redeem and restore a man's life in the areas of sexuality, home, and work.
New Morning Mercies: A Daily Gospel Devotional
Mornings can be tough. Sometimes, a hearty breakfast and strong cup of coffee just aren't enough. Offering more than a rush of caffeine, best-selling author Paul David Tripp wants to energize you with the most potent encouragement imaginable: the gospel.
Forget "behavior modification" or feel-good aphorisms. Tripp knows that what we really need is an encounter with the living God. Then we'll be prepared to trust in God's goodness, rely on his grace, and live for his glory each and every day.
The Unbelievable Gospel
In the The Unbelievable Gospel, pastor Jonathan Dodson give us a timely look at what makes the gospel unbelievable in our age and how we can make it more believable in the midst of a changing culture. Addressing concerns and fears about the state of evangelism, Dodson offers a blend of wisdom and grace.
Part apologetics, part theology, part practical guidance in evangelism, this book finishes with insightful, authentic stories of mission from the trenches. Here is what evangelism in late modern culture could look like. 
Unleashed
You're a Christian, now what?
God not only saved you from something, but for something. Unleash the transformative power of God in your life as you learn to be a faithful disciple of Jesus. Being conformed to the image of Christ is a lifelong journey for every Christian.
This spiritual transformation doesn't occur overnight. Unleashed outlines the process of spiritual growth from the first moments of faith to the last. Readers discover their potential in Christ in an age that is so often marked by suffering, grief, and defeat.
Join countless others who are learning what it means to unleash God's power in their lives!